Smart Helmets & Cap Lamps
The best SmartHelmet in mining safety technology
A must have in wearable smart mining technology solutions. Our Generation 1 Smart Helmet provides workers with a number of customizable features to ensure worker safety, assist with compliance and provide hands free communications capability.
Choose from the capabilities below to include in your smart helmet:
High visibility Leds
– 360 degrees of LEDs installed on the brim of the helmet for ultimate visibility.
– *All base model SmartHelmets will include this capability
RFID Tagging
– Identify and track tags on each smart helmet
– Have a tag you currently use? Contact us today to see if we can install it in our helmet!
 Hands Free Mesh Communications by SENA Industrial
– Allow workers to take part in conversations while working hands free in order to enhance safety, communications and productivity.
Rechargable battery
Camera (Coming Soon)
– Capture video and photos and transfer them to a computer via USB.
Colour selection
– Our smart helmet comes in a variety of colours to suit your business needs!
Start building your smart helmet now. Generation 2 and 3 are coming soon.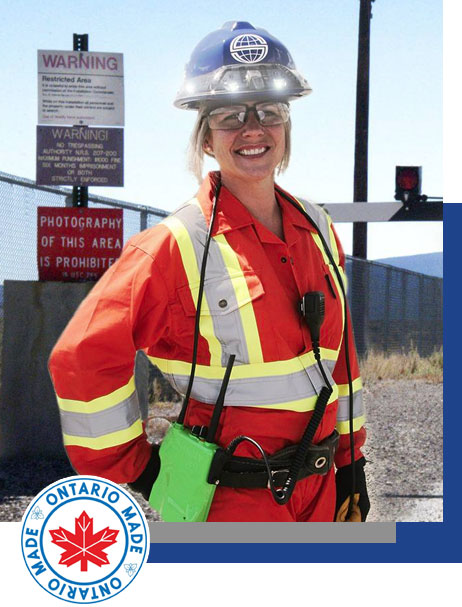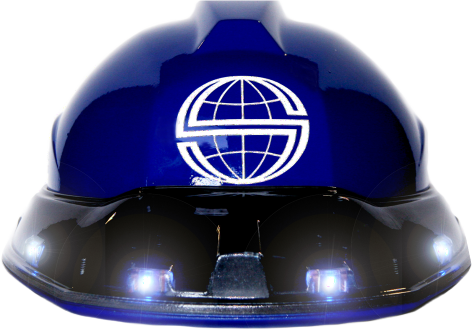 Placed strategically in the design of a Hard Hat, the Generation 1 is tailored to each individual customer in industrious environments providing a variety of capabilities all in one product. High visibility leds, RFID tagging and many other new innovations to serve not only the mining industry but many other markets.
Cap Lamps for the future of mining safety