J.A.W.S Proximity Detection System
SmartView: Innovative technology in mining
Jannatec is proud to announce, SmartView, the most advanced underground wireless communication system (in mining). It will allow mines and industries to monitor their equipment, enhance safety and achieve a solid R.O.I. almost immediately.
A system that knows the impacts of technology in the mining
The SmartView utilizes our stand-alone proximity detection system, via the J.A.W.S application, to achieve, but limited to, the following in mining tracking and worker safety:
Enhances your existing safety procedures without compromising any current policies.
Incorporates the use of vehicle telemetry monitoring via application on the SmartView
Designed with a modular software format which allows for multiple custom applications to be added for more utility and customization for each operation. Digital circle check entry and signoff, TBAC (training based access control) and customized software available.
Created to work alone or connect and communicate with other Jannatec Products and Services to maximize potential in mining safety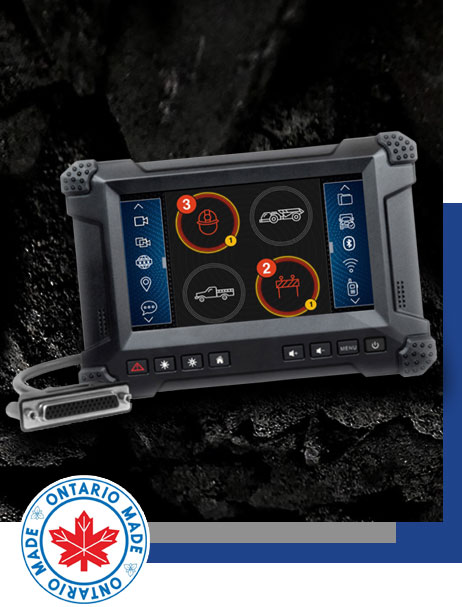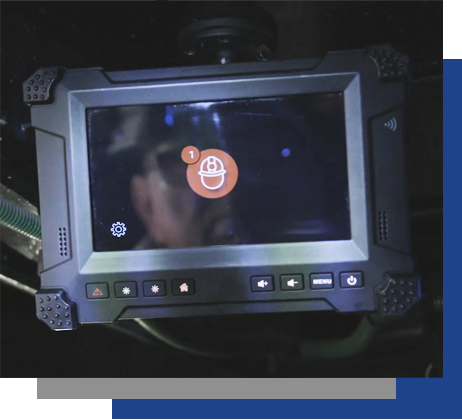 J.A.W.S. Proximity Detection Application
Avoid the dangers in underground mining collisions involving underground vehicles and personnel, which have been known to occur … with tragic consequences.
J.A.W.S. (Jannatec Advanced Warning System) SmartView Application uses a series of radio frequency transceivers attached to all underground vehicles, personnel, and fixed hazards, with customized programming to match the requirements of individual job sites. Once in place, the J.A.W.S. system will detect and issue warnings of other vehicles, fixed hazards or personnel in the vicinity. This stand-alone system does not require any external infrastructure to operate – such as a leaky feeder – and can be easily integrated into your standard safe working practices.
Customize your SmartView Solution today!